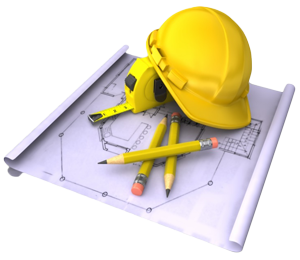 Civil Work
Construction Management & Supervision
Building Renovation & Maintenance
Turn Key Civil Contractor
Interior Decoration
Topographic and Construction Construction Survey
Road Construction
Plumbing and Sanitary System Installation Work
PREVIOUS &
RECENT PROJECT DATA
SR NO.
PROJECT
SCOPE OF WORK
1
Free Funeral Service Society, N/Dagon

2.5 Storyed RCC Building
Single Storyed RCC Building
Steel Structure Carparking
RC Concrete Layer & Road

2
Myathida Housing, S/Okkalapa

RCC Fence, Curve, Sand Stone Decoration Work
2.Storyed Steel Structure Building

3
Ngwe Pin Lae Industrial Zone, Shwe Pyi Thar Tsp.

RCC Fence
Live Stock Factory

4
LayHtaukKan Village, Mingalardone Tsp
5
Aye Yeik Mon Housing, Kamaryout Tsp.
6
Su Htoo Pan Monastery, Tarmwe Tsp

Zay Di ( Steel Frame & Composite Walling )
3.5 Storyed RCC Building

7
Shin Saw Pu St,Myaenigone, SanChaung Tsp.
8
Maharmyaing Housing, N/Dagon
9
Jetro Office, Sedona Hotel
10
BEPS,Thanlin Tsp ( By World Vision )
SR NO.
PROJECT
SCOPE OF WORK
11
FRANCH Embassy ,Dagon Tsp
12
Chatrium Hotel, Tarmwe Tsp

Renovation Work at Chinese Restaurant
Precast Concrete Flooring & Marble Floor Finished around the Swimming Pool.

13
No.127,ShwePyiThar Indestrial Zone-2.
14
Hazama Office, International Airport,Ygn.
15
SCB Bank(Thailand),Kabaraye Pagoda Road, Bahan Tsp.
16
Cathey Pacific Office (Japan) Pearl Condominium,Bahan Tsp.
17
Cathey Pacific Office (Japan) Sakara Tower,KyaukTaDar Tsp.
18
Kasikon Bank (Thailand) Uwisaya Road,Dagon Tsp

Office Renovation Work
Building Extension Work

19
3.Storyed RCC Building, Taunggyi Tsp.

Consulting & Supervision Work of Construction

20
2Storyed RCC Building, Mawbe Tsp.

Renovation & Finishing Work
SR NO.
PROJECT
SCOPE OF WORK
21
Electrical Power Distribution Factory, Power Plant Project,Ywama,Insein Tsp

RCC Cable Trench,Fence & Drain

22
Hinntar Business Centre, Bosonpet Condominium
23
Badminton Yard,PlayGround, Golden Hill Tower(YKK),Bahan Tsp.
24
Myanmar Asia Optical, Mingalardon Industrial Park.
25
BEHS, Nyaung Ngu Village, WarKhaeMa Tsp
26
Chiyoda Republic Work ( CPW ), Old Head Office,Ministry of Construction

Repairing Structure work at interier
Infra Structure Work

27
Fosroc Factory,MyaSeinYaung Industrial Zone, HlaingTharYar Tsp.
28
Hantarwadi Monastery,SanChaung
29
DAIWA INSTITUTE (Data Centre), Yankin Tsp

All Structural Work
Infra Structure Work

30
MyaNandar purified water Factory, Mingalardon.
| SR NO. | PROJECT | SCOPE OF WORK |
| --- | --- | --- |
| 31 | Quarter-10, S/Okkalapa | |
| 32 | Kamarkyi Road,Tuwana Tsp | Factory Construction work |
| 33 | Waizayantar road, s/okkalapa Tsp | Sein & Mya ( streel structure building ) |
| 34 | Polo club , kyaikkasan | batching plant foundation and access…. |
| 35 | Bankok Bank,Kabaraye Road | |
| 36 | 6.5 mile,pyay road | |
| 37 | DSMA ( THEATRE ),Pyay ROAD | |
| 38 | Hlaingtayar TSP | |
| 39 | TarDuKan Tsp | Steel structure warehouse |
| 40 | CoCaCoLa , Htauk kyant Tsp | Steel structure warehouse |
| SR NO. | PROJECT | SCOPE OF WORK |
| --- | --- | --- |
| 41 | Mya Sein Yaung, Hlaingtayar Tsp | |
| 42 | ZAWANA, Thingunkyun Tsp | |
| 43 | Hleku Tsp | Steel structure warehouse |
| 44 | Hostel, Bago university. | |
| 45 | Family Restaurent ( NPT ) | 2 storyed steel structure Building |
| 46 | Zawana Restaurent ( NPT ) | 2 storyed steel structure Building |
| 47 | Dagon Seikkan TSP | batching plant foundation and access…. |
| 48 | NO 2 Main Road | Steel Structure Warehouse & Office |
| 49 | ZayKabar Industrial Zone | Streel structure warehouse |
| 50 | Maung Ma Kan Beach ( Dewai ) | |
| SR NO. | PROJECT | SCOPE OF WORK |
| --- | --- | --- |
| 51 | North Dagon TSP ( City Mark ) | Streel structure building |
| 52 | Kyauk Tan Tsp | |
| 53 | 7 Miles Villa | 3 storeyed steel structure building |